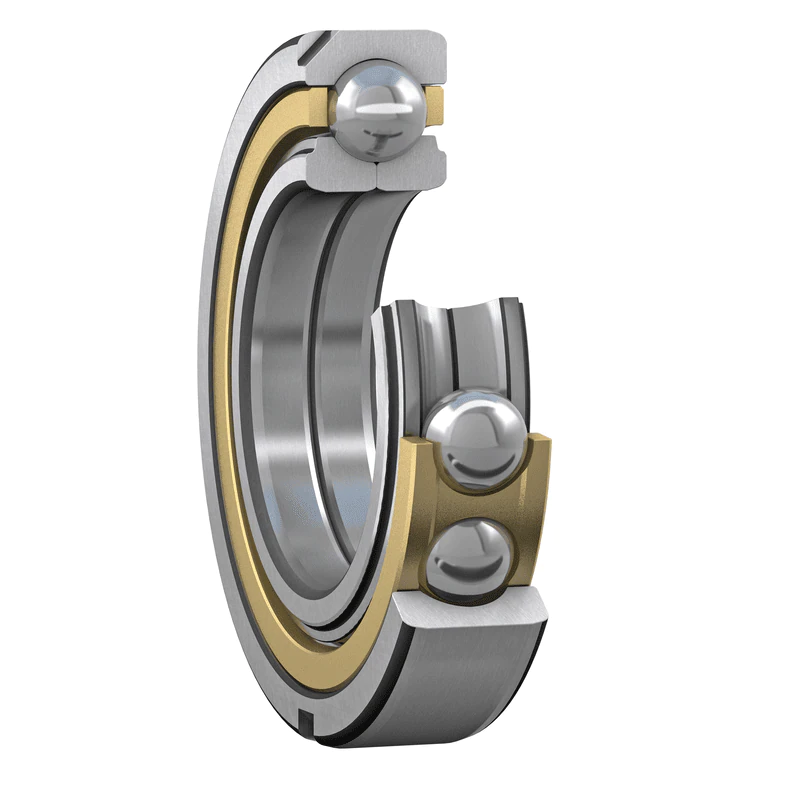 Four Point Contact Ball Bearings
Four point contact bearings are similar in their structure to double row angular contact ball bearings, but are considerably narrower in an axial direction due to only one raceway groove. Since the centers of curvature of the arc-shaped raceways on the inner ring and outer ring are offset relative to each other, the balls are in contact with the bearing rings at four points under radial load. For this reason, four point contact bearings are only used under predominantly axial load. Due to the large contact angle on both sides, the bearings can support alternating, pure axial or predominantly axial loads.
Product partly in stock
Product added to Back Order
There are only 100 products in stock right now, they will be added to your cart. The other 900 products will be added to back order, so you can buy them when they're available.
10 items are out of stock. They've been added to your back order list. We will notify you once they're available. Contact sales for more info - 1-800-228-8895