Bosch Rexroth
Bosch Rexroth is a global leader in hydraulic, electric, and pneumatic components and systems production that power today's most advanced manufacturing systems.

Bosch Rexroth
Rexroth's origins date back to 1795, getting their start by forging iron out of ore to a foundry for cast iron. In 1950, Rexroth entered the hydraulics market, laying the foundation for global leadership in today's numerous industrial product offerings.
About Bosch Rexroth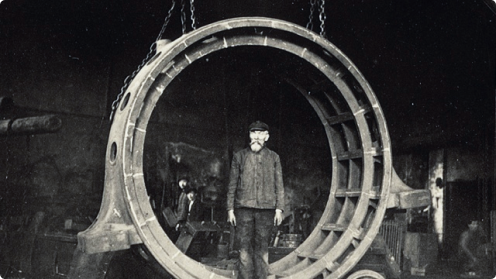 Modern day Bosch Rexroth was created in 2001 when Bosch Automation Technology and Rexroth merged. Bosch Rexroth has over 31,000 employees globally and a presence in over 80 countries. The company's products and services are used in a wide range of industries, including automotive, aerospace, agriculture, construction, and manufacturing. Bosch Rexroth offers innovative solutions with their Linear and Rotary motion products and control technologies.
Today the company refers to itself as Rexroth, a Bosch company, and has made the move into the future of digital transformation.
Rexroth, a Bosch company, drives the digital transformation of the Factory of the Future.
Bosch Rexroth Products
Offering a variety of goods for different markets and uses, Bosch Rexroth is a top provider of drive and control technologies. Among their principal product groups are:
Industrial Hydraulics. Bosch Rexroth offers a wide range of hydraulic components, systems, and solutions for various industries such as agriculture, construction, mining, and manufacturing.
Electric Drives and Controls. Bosch Rexroth offers a wide range of electric drives and controls, including servo drives, frequency converters, and control systems for various industries.
Linear Motion and Assembly Technologies. Bosch Rexroth provides linear motion systems, profiled rail systems, and assembly technologies that redefine the standards of efficiency, precision, and reliability.
Pneumatics. Bosch Rexroth offers a wide range of pneumatic components and systems for various industries, such as food and beverage, packaging, and automotive.
Bosch Rexroth's innovative designs and high-quality materials make them reliable and efficient for a variety of applications. Furthermore, the company provides customers with comprehensive support for installation, maintenance, and repair. With Bosch Rexroth, you can be sure that your equipment is in good hands.
Bosch Rexroth provides a comprehensive offering in assembly technology.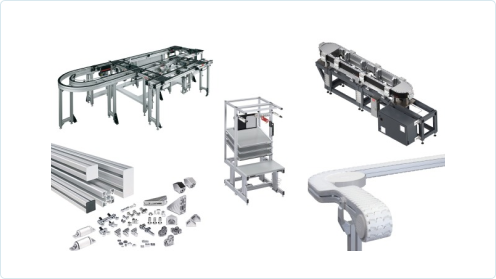 The Bosch Rexroth line is so extensive and encompasses so many areas of industry, so I will only mention the remaining highlights, which include Industrial Hydraulics, Linear Motion Technology, Electric Drives and Controls, Tightening Technology, Gear Technology, and Mobile Robotics.
Visit Bosch Rexroth's US site, and for further assistance, contact Pacific International Bearing Sales Inc.