IKO Bearing
IKO is a Japanese company that produces high-quality bearings, used in a wide variety of industrial and automotive applications. In addition to bearings, IKO produces other products such as linear motion guides and actuators.

IKO Bearing
IKO was founded in 1950 and is known for its quality and value. IKO's product line includes crossed roller bearings, needle bearings, and cam followers. IKO is a trusted bearing brand and is distributed by Pacific International Bearing Sales Inc.
About IKO Bearing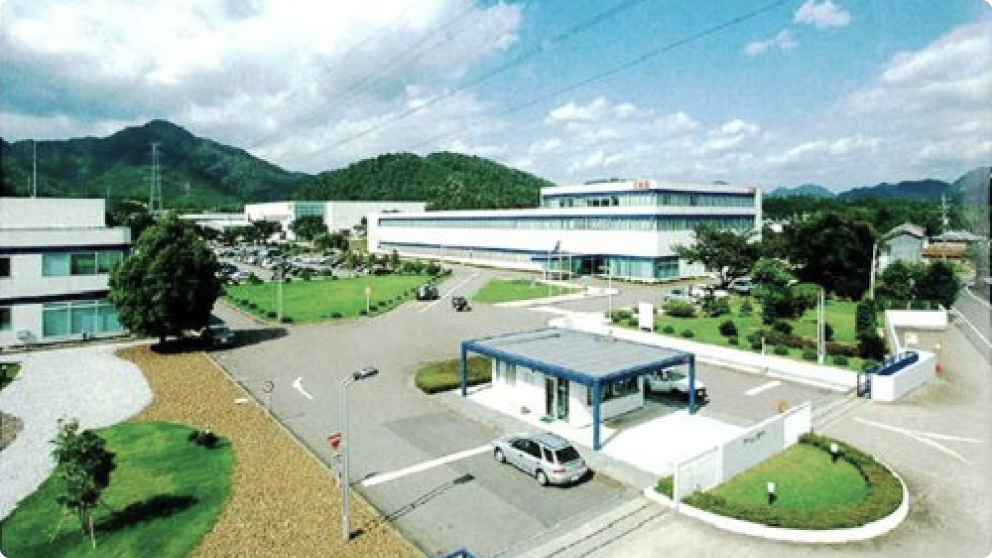 The company was founded in 1950 by the Nippon Thompson Co., Ltd. in Tokyo, Japan.
The company's original name was "IKO Nippon Thompson Co., Ltd.", which stood for "Innovation, Know-how, and Originality." From the start, the company was focused on creating bearing products that were both reliable and efficient. In 1955, IKO became the first company in Japan to produce needle roller bearings.
Over the years, IKO has continued to expand its product offerings, developing new bearing technologies and solutions. In 1973, the company introduced its linear motion systems, which are used in a range of applications, including semiconductor manufacturing, medical equipment, and robotics.
In 1986, IKO established its first overseas manufacturing facility in Canada, followed by other facilities in the United States, Europe, and Asia. These facilities allowed the company to better serve its customers worldwide and expand its global presence.
Today, IKO is a leading manufacturer of bearings and linear motion systems, with a wide range of products designed for use in a variety of industries, including automotive, aerospace, construction, and robotics. The company remains committed to innovation, developing new solutions to meet the ever-changing needs of its customers around the world.
IKO Products
Some of the products produced by IKO include:
Crossed Roller Bearings
CRB bearings are also known as Crossed Roller Bearings. IKO CRB bearings are a high rigidity crossed roller bearing design featuring solid, one-piece construction for high accuracy.
IKO CRB bearings have an inseparable design that integrates inner and outer rings into one structure for high rigidity.
Smooth rotation due to separators which separate cylindrical rollers becoming suitable for high rotational speeds.
Shaft diameters range from 20 to 300 mm.
Needle roller bearings: Cam followers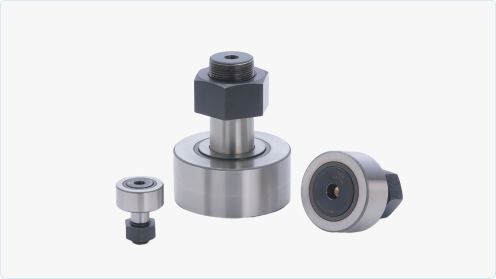 IKO Shell Type needle roller bearings are low profile, lightweight, streamlined profile bearings which handle heavy loads and or high speeds.
IKO offers both Caged and full complement types of shell style bearings
IKO CAM FOLLOWERS are designed to follow the motion of a cam in a machine, and are used in various applications, such as packaging equipment, printing presses, and conveyor systems.
IKO needle roller cam follower
Linear motion rolling guides: These are used in applications that require precise linear motion, such as semiconductor manufacturing equipment, medical devices, and machine tools.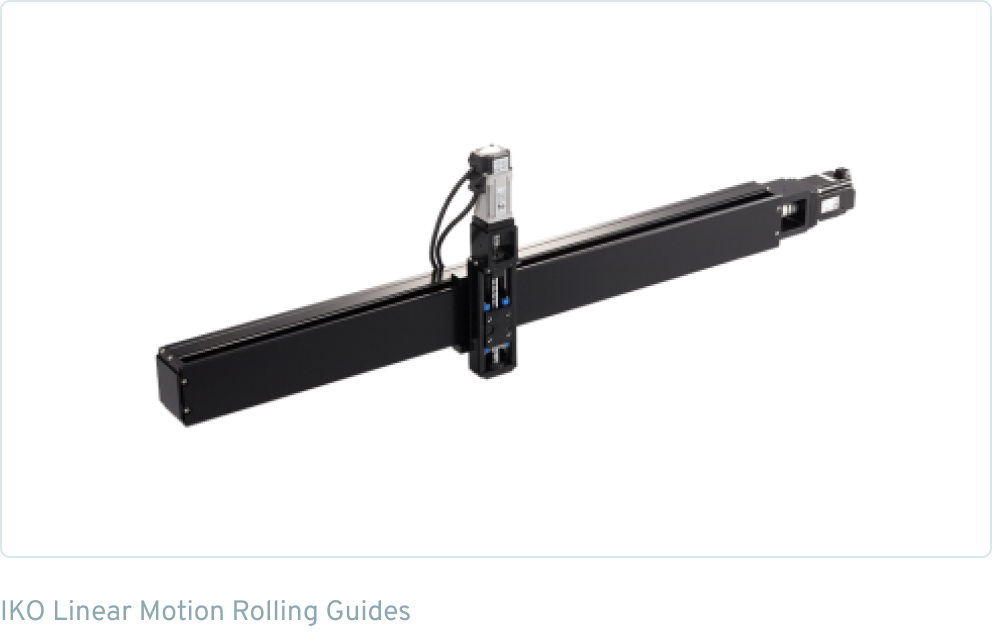 IKO linear guide rail with carriage
Mechatronics products: These products including linear motion tables combine mechanical components with electronic control systems to provide high-precision motion control in various applications.
IKO Linear Motion Table
Spherical plain bearings: These bearings are designed to accommodate misalignment and provide smooth rotation in applications such as agricultural equipment, construction machinery, and robotics.
IKO Spherical Plain Bearing
IKO bearings are known for their high precision, high quality, and reliability, making them popular in a wide range of industries.