Nachi
Nachi-Fujikoshi is a global leader in the manufacturing of high-quality products and tools. They specialize in producing industrial machinery, cutting tools, bearings, hydraulic components.

Nachi
Nachi is one of the big three Japanese Bearing companies, world renowned for quality and value. The other two being NSK and NTN. The Nachi company is also one of the leading innovators in robotics technology, with an extensive portfolio of robots used in industrial, medical, and research applications. Their robots are designed to be user-friendly and reliable, able to handle complex tasks with accuracy and speed.
About NaCHI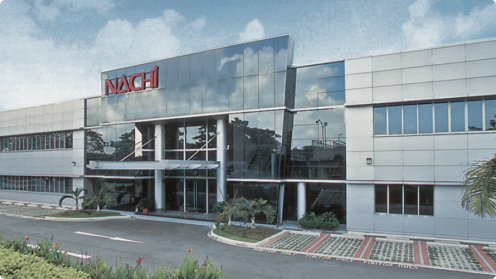 Founded in December 1928, Nachi-Fujikoshi has grown from a small family-owned business to a global leader in the world of Bearings, cutting tools and machining technology. Along the way, the company has seen multiple successes that are a testament to its commitment to innovation and quality. From developing Japan's first induction motor to introducing the world's first self-controlling grinding machine, Nachi-Fujikoshi has consistently pushed the envelope of what is possible.
Nachi is one of the largest private companies in Japan with over 16,000 employees worldwide. The company is known for its research and development in precision tools, Bearings, and industrial products.
NaCHi Products
The Nachi Corporation is the forerunner in the creation of cutting instruments and components. Engineers specify Nachi bearings because of their exceptional quality and value. Here are some of Nachi's key products and markets:
Bearings. Nachi produces a wide range of bearings, including deep groove ball bearings, cylindrical roller bearings, and angular contact ball bearings. These are used in various industries, such as automotive, industrial machinery, and aerospace.
Cutting Tools. Nachi's cutting tools include drills, end mills, taps, and reamers. These are used in the manufacturing of automotive parts, aircraft components, and precision machinery.
Robots. Nachi produces industrial robots that are used in various applications, including welding, painting, and assembly. These robots are used in the automotive, electronics, and food processing industries.
Hydraulic Equipment. Nachi produces hydraulic pumps, valves, and motors that are used in various applications, including construction equipment, machine tools, and industrial machinery.
Semiconductor Manufacturing Equipment. Nachi produces equipment used in the manufacturing of semiconductors, such as wafer transfer systems and wafer cleaning systems.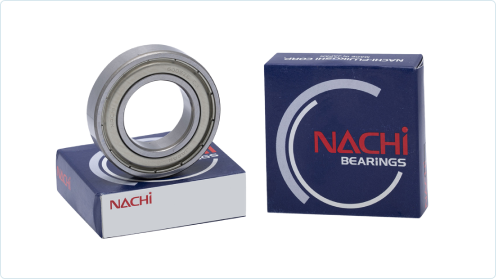 Nachi bearing products are designed with customer needs in mind and perform to ambitious standards. Nachi, alongside its US distributor Pacific International Bearing, offer comprehensive technical support as well as after-sales service to ensure customer satisfaction. With its vast selection of products and services, Nachi-Fujikoshi is the perfect partner for any industrial need.