NTN Bearing
NTN Bearing Company has a history of innovation and success that spans over 100 years, providing reliable and high-quality bearing products to customers across the globe.

NTN Bearing
The company's commitment to excellence is evident in its wide selection of bearing products, from automotive bearings to industrial machinery components. NTN's innovative technology and top-notch engineering have enabled them to remain a leader in the bearing industry for decades.
About NTN Bearing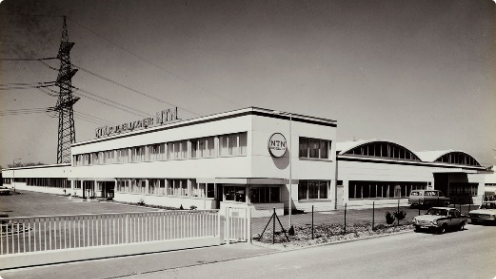 NTN Bearing Corporation began operations in 1918 in Japan and has been providing quality bearings ever since. The company has grown to become a global leader in the bearing industry, with offices and facilities around the world.
NTN Bearing Company is a leader in the bearing industry, with a commitment to quality and innovation. As of 2021, NTN employs over 14,000 people worldwide, with a presence in more than 20 countries. This global network of employees allows NTN to provide top-notch customer service and support for its customers. NTN Bearing Corporation is known for providing innovative products that meet customer needs and for their commitment to sustainability and environmental responsibility.
In 1939, NTN built Kuwana Works, a global manufacturing center which later became the first Japanese manufacturer to be awarded the Deming Award for statistical quality control.
NTN Bearing Corporation of America was established in Chicago in 1963. At that point in time, NTN was manufacturing ball bearings, spherical, tapered, cylindrical, and needle roller bearings, and automotive constant velocity joints. Later in the 1980s, NTN acquired the Bower™ brand from Federal-Mogul Corporation. Ten years later, NTN acquired BCA™ from Federal-Mogul to complete its product line with automotive clutch release bearings and specialty agricultural bearing assemblies. These growths and acquisitions have made NTN a superpower bearing company.
In 2008, NTN purchased French bearing manufacturer SNR Bearing Company, which was the fifth largest bearing manufacturer in Europe at the time. Through the SNR acquisition, NTN expanded both its position in Aerospace and SNR's exceptional spherical roller bearing line of products.
2018 marked NTN's 100th Anniversary. As of now, NTN operates over fifty factories worldwide and is the third largest bearing manufacturer worldwide.
NTN Products
NTN Bearing Company offers a wide variety of products to meet the needs of many different industries. From deep groove ball bearings to cylindrical roller bearings, NTN has the perfect bearing for any application.

All types of ball-bearings are available:
Deep-groove ball-bearings, including miniatures: 1.5mm to 1,320mm bore
Double-row radial contact bearings: Series 4xxx
Single-row angular contact bearings, including 4 points of contact: Contact angles of 40° and 30°, steel, polyamide, or solid brass cages. Bearings can be universal and pairable, with internal clearance or preload.
Double-row angular contact bearings:
-Open version with 25° angle: steel cage, series 5xxxS or polyamide cage series 3xxxA
-Open version with 32° angle and filling slot: series 3xxxS
-Waterproof version with 25° angle: steel or polyamide cage, series 5xxx
Self-aligning ball-bearings:
-Open version with 32° angle and filling slot: series 3xxxS -Series 112xx and 113xx with extended inner ring
-Series 12xx, 13xx, 22xx and 23xx from 10mm to 110mm bore, available with cylindrical or conical bore and seals
Thrust ball-bearings: Series 511xx, 512xx, 513xx and 514xx
NTN Bearings have been used in applications ranging from automotive to aerospace and medical equipment. NTN is committed to providing quality products with superior performance and reliability. They strive to provide customers with the best possible product experience, backed by their extensive research and development capabilities.