High-quality bearings combined with thoughtful selection and consideration of the demands for the application can result in lowering longer-term costs.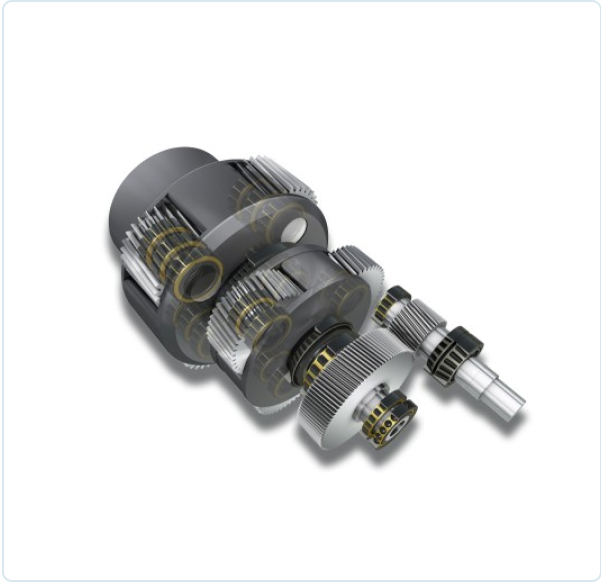 Wherever shafts turn or rotation is required bearings reduce friction between the moving and stationary parts. Because of advancements in materials used in bearings, the improvements have resulted in higher speed capabilities, requiring greater precision. While precision and maintaining tolerances are important we must first understand what makes bearings successful in applications.
What makes bearings successful
Early applications where a hole in support guided the rolling shaft produced frictional heat.
Friction in bearings results in a short life. As bearings evolved special liners were added in the holes to reduce friction. When lubricants were added between the liner and the shaft forming a lubricating film further decreased friction.
Anti-friction bearings were developed to convert sliding friction into rolling motion.
Quality bearings are step one in the process as you must consider the other components the bearing interacts with. The success of the bearing is dependent upon:
the smoothness of the shaft
the accuracy of the housing
proper lubrication
clearances
tolerances
Selecting Quality bearings
Selecting Quality bearings means working with a Quality and knowledgeable supplier.
In most applications, the standard grade precision bearing will be specified. In cases where high-precision bearings are to be used it is important to pick manufacturers with long track records and international recognition.
Manufacturers like: Schaeffler Group, Timken, SKF, Barden, NMB, NHBB, TPI, NTN, NB LInear, FAG and of course there are many other good manufactures to choose from.
A high-quality bearing like I mentioned will get a bad rap if it is not properly handled and fitted for the application.
Interestingly you can use two high-quality brands in the same application and you may see some differences in performance due to internal design and or material types used. It is always prudent to test a bearing in a new application fully understanding how the bearing is being applied. A bearing is more than fitting the hole dimension and the shaft dimension.
Bearing application paraments
In selecting bearings we need to know the application parameters.
What is the speed?
What are the axial and radial loads needed?
What is the operating environment?
Are there any fixed requirements for sizing the shaft bore diameter, outside diameter, or width of the bearing needed.
Before considering which Quality bearing you will use you must create the best design for the bearing to reach peak performance. As a distributor in the bearing business for over 40 years, we have the knowledge of where the sweet spot is for these manufacturers. As with anything each company has strong areas and exceptional experience in manufacturing different types of bearings.
A knowledgeable quality conscience distributor delivering value is for more important than seeking the lower cost options. Value is more important than cost. Seek out a distributor who sells quality, provides excellent service, and delivers value.
For additional information please Contact us.