NSK Bearing
NSK Ltd. is a Japanese multinational corporation that specializes in the manufacture and sale of bearings, automotive components, and precision machinery.

NSK Bearing
NSK is one of the top 3  largest bearing manufacturers in the world, having operations in more than 30 countries. NSK produces a wide range of bearing types, such as ball bearings, thrust ball bearings, roller bearings, super precision bearings, bearing units, bearing accessories, and Bearings for Special Environments (SPACEA™ Series).
About NSK Bearing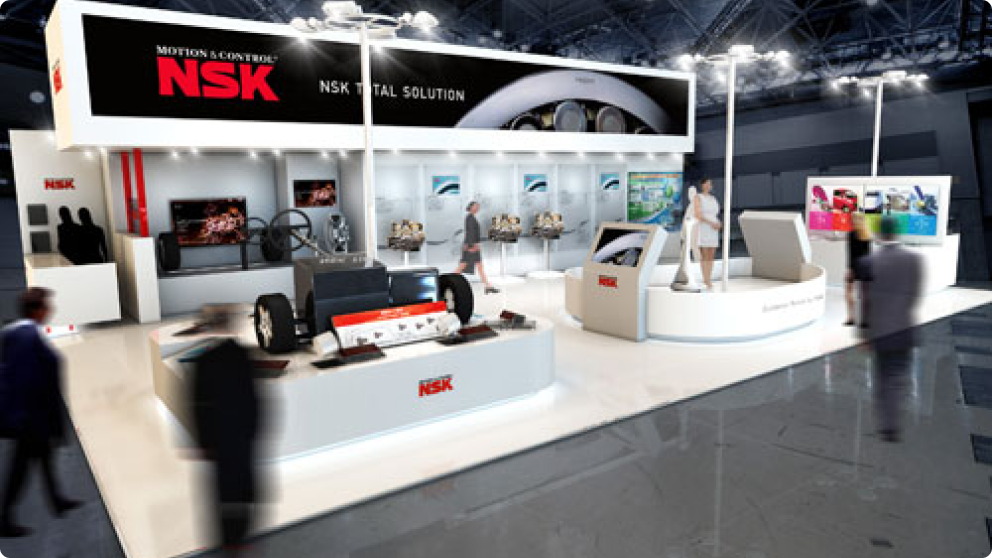 NSK started manufacturing the first NSK ball bearings in Japan in 1916 the year it was founded with headquarters in Tokyo Japan. Maintaining 100+ years of excellence in engineering, manufacturing, and service, NSK Bearing has been a valuable world wide bearing supplier.
Nsk Products
NSK bearing products are used in various industries, such as automotive, aerospace, construction, mining, and energy. The SPACEA™ Series bearings are used in vacuum, sanitary, corrosive, high-temperature, clean room, and dust contamination environments.
Ball Bearings: NSK ball bearings are used in a variety of applications, including high-speed machines, automotive systems, and aerospace equipment. NSK also manufactures a line of N series thin section ball bearings.
Roller Bearings: NSK roller bearings are designed to support heavy radial and axial loads in a variety of applications, including construction equipment, mining machinery, and power transmission equipment.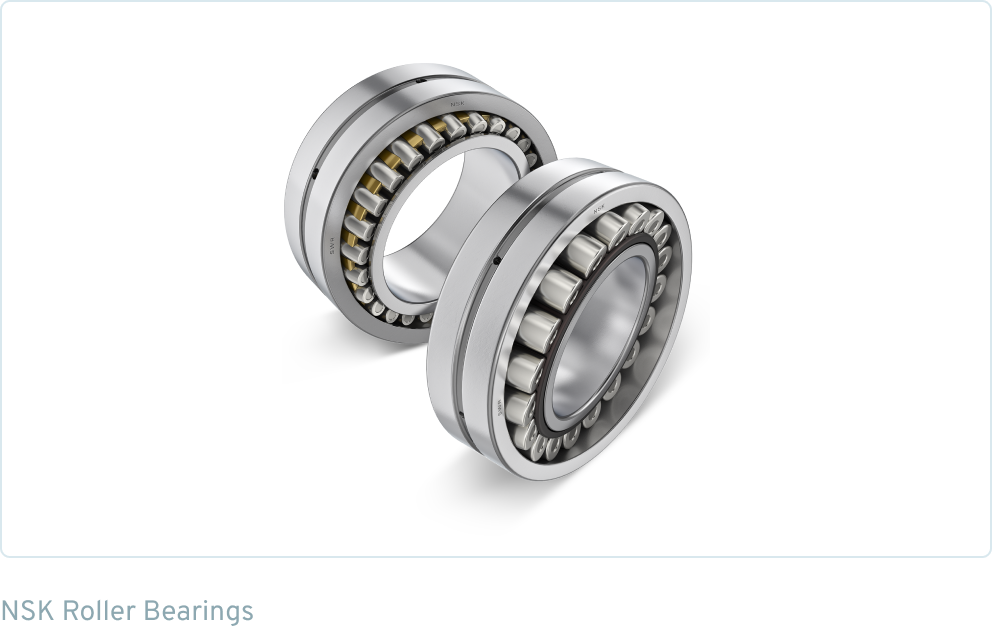 Super-Precision Bearings: These high-precision bearings are designed for use in high-speed machines, such as machine tools and robotics. In addition to super-precision NSK offers standard series angular contact ball bearings.
Automotive Bearings: NSK produces a range of bearings for automotive applications, including wheel hub units, air conditioning compressors, and electric power steering systems.
Linear Motion Bearings: These bearings are used in applications where linear motion is required, such as in machine tools and industrial robots.
Bearing Units: NSK produces a range of bearing units, including more plummer blocks, flanged units, and take-up units, which are used in a variety of industrial applications.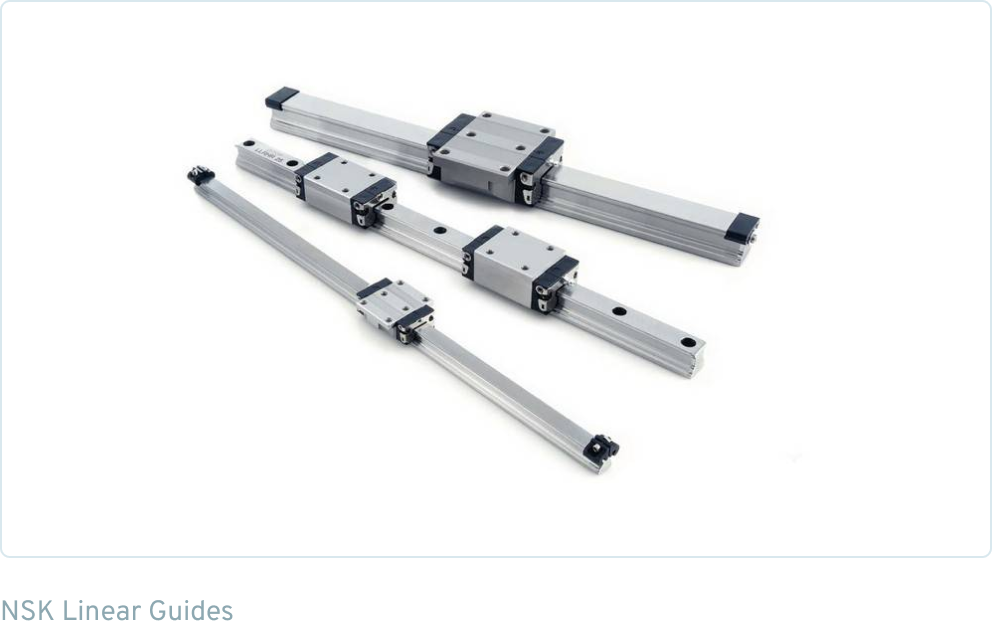 Ball Screws: NSK ball screws are used in a variety of applications, including machine tools and semiconductor manufacturing equipment, to provide precise linear motion.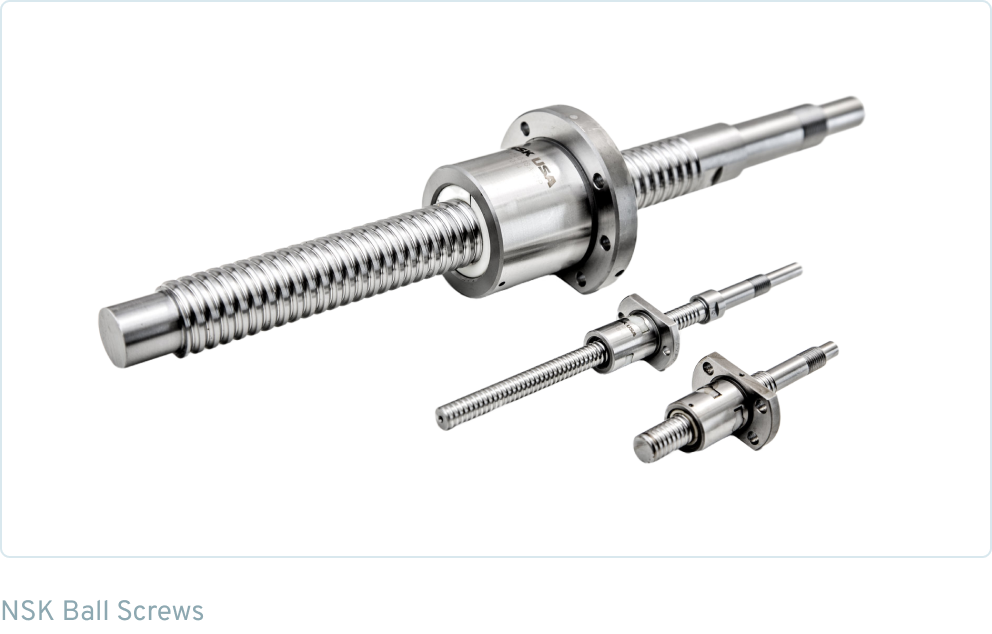 NSK also offers a range of other products, including bearings for special applications, such as dental handpieces and surgical instruments, as well as maintenance and repair services for bearings.
NSK additionally produces automotive components such as steering systems, electric power steering, and automatic transmission systems. NSK's precision machinery includes dental equipment, machine tools, and semiconductor production equipment.
NSK has a strong commitment to research and development, investing heavily in new technologies and product innovation. The company also places a high value on environmental sustainability and social responsibility.