Sleeve Bearings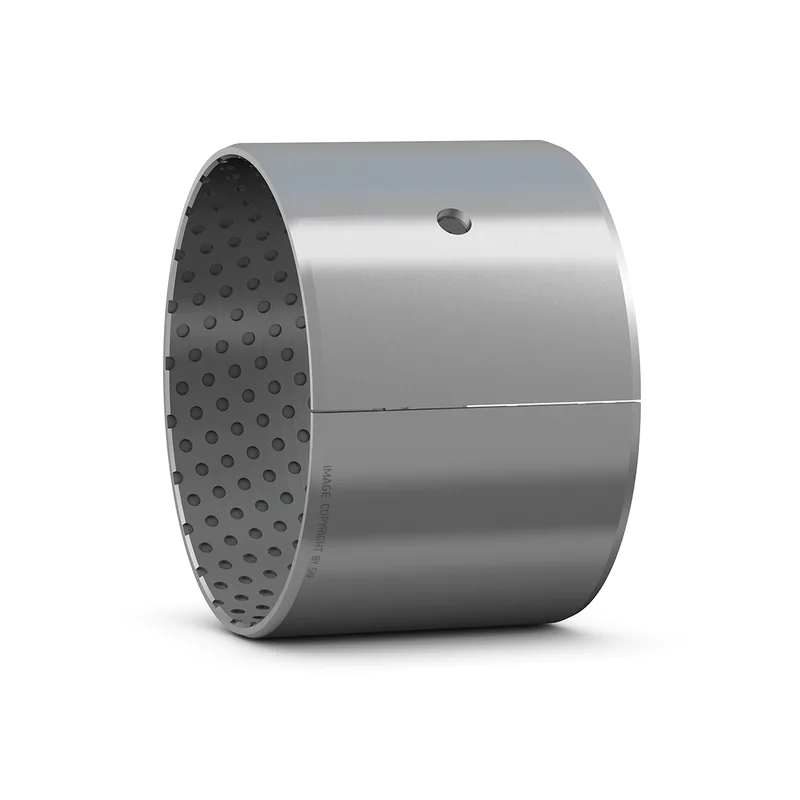 Sleeve bearings, also known as plain bearings or "friction" bearings, are the oldest of all bearing technologies. They are versatile bearings that can be used as a linear bearing, rotary, or a combination of both.
Plain or sleeve bearings are generally simple but can be complex in design – for example, a sleeve bearing using gas lubrication for high-speed rotor bearings used in turbines
Sleeve bearings are sometimes constructed from two machined surfaces, with an oil-impregnated cylindrical sleeve in between them. This construction allows sleeve bearings to handle loads in all directions and at high speeds.
Sleeve bearings are often used for low-speed applications because they require less maintenance than other types of bearings. However, they should not be used in high-vibration environments or exposed to extreme temperatures because they will wear out more quickly than other types of bearings.
In Ancient Egypt large stones needed to be moved to construct the pyramids. These large stones were moved long distances by man, ox, or horse. The primary means to move these large objects was to place rolling elements under them while being pulled or pushed. Rollers were likely fashioned from wood which may have been one of the first forms of rolling friction or "friction" bearings.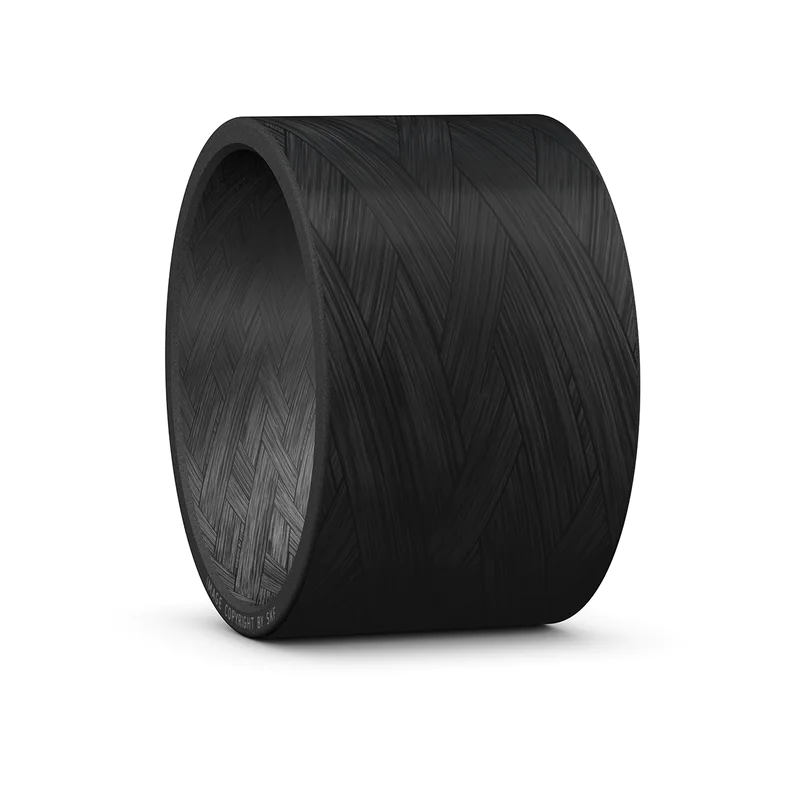 Sleeve bearings or plain bearings are constructed from many materials such as polyamide, teflon, rubber, ceramic, bronze, wood, sintered powdered metals, solid lubricants, and composites. Manufacturers such as Schaeffler also use a maintenance-free material called Elgoglide®. Elgoglide® is used in the manufacture of high-precision roller and ball bearings Eloglide is a composite of carbon and silicon nitride fibers impregnated with resin. The result is an extremely hard-wearing surface that can be used in applications with high loads and speeds.

The Elgoglide sleeve plain bearing consists of a cylindrical steel backing with a sliding layer providing a very long life and low friction. Innovative materials like Elgoglide support higher forces than conventional plain bearings and replace the traditional bearing materials such as steel. Other brands use dry sliding elements made of high-performance, self-lubricating plastics allowing the bearing assembly to be maintenance-free and resistant to external influences.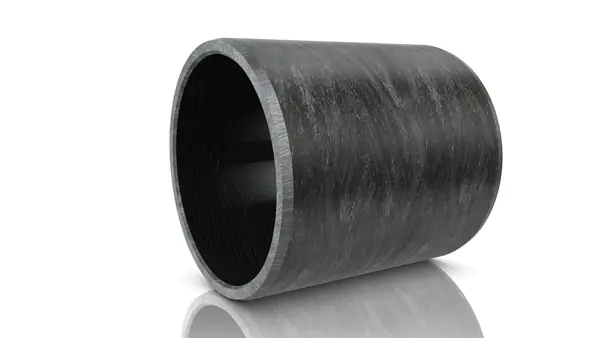 Pros
Special materials also allow sleeve bearings to run extremely quiet. Costs are reduced by 40% and you can effectively use sleeve bearings in lieu of roller bearings. Sleeve bearings are a cost-effective option for a wide range of applications, from heavy-duty machines to transportation equipment and motor vehicles. Sleeve bearings carry higher loads in smaller envelopes. The main advantage of plain bearings is their simplicity and low cost.
Typical applications for sleeve bearings include construction, agricultural machinery, conveying equipment, civil engineering, and shipbuilding.
Cons
Generally limited to lower speeds and because it is a friction bearing operates with heat generation versus antifriction bearings. Sleeve bearings have a small cross-section which is limiting in fulfilling envelope requirements in some applications. Sleeve bearings can be used in a much more compact space and carry heavier loads than a rolling element but are susceptible to failures because contamination can creep between the two surfaces.
Roller bearings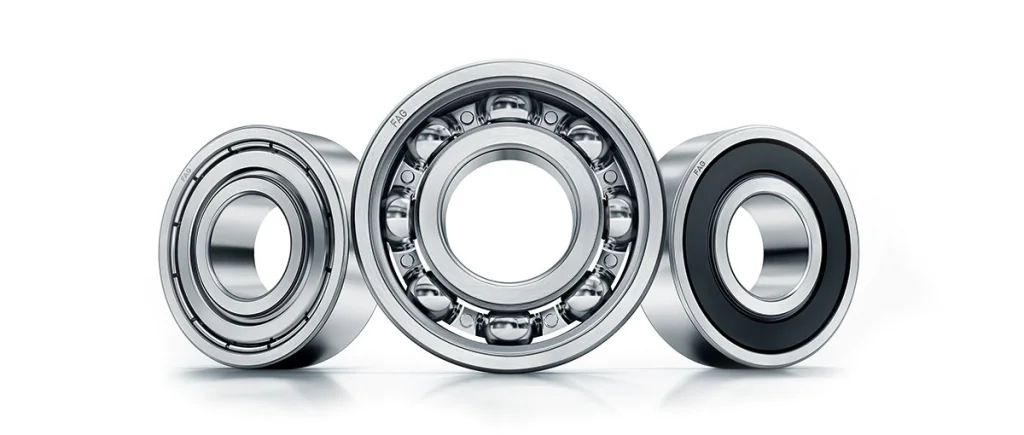 Pros
Ball and(or) roller bearings can carry radial and thrust loads. They are classified as antifriction bearings because they rely on the rolling element to reduce friction as opposed to a sleeve bearing which has no additional rolling element resulting in surface friction..
Cons
Ball and roller bearings tend to be more costly than Sleeve or Plain bearings.  Ball and Roller bearings need lubrication, and while providing increased lubricity and rolling properties they can leak into the operating environment and on other machine parts if not properly sealed. Ball and roller bearings tend to be larger than plain bearings. Ball and roller bearings having more components have problems operating in higher temperature applications without significant consideration given to lubrication, clearance, materials, and seal and or shield design.
Ball and roller bearings are anti-friction bearings therefore the application uses of each are quite different. However due to the variety of materials available for sleeve bearings, bushings, and plain bearings the properties and benefits are infinite.
There are three different types of radial bearings: single row, double row, and angular contact.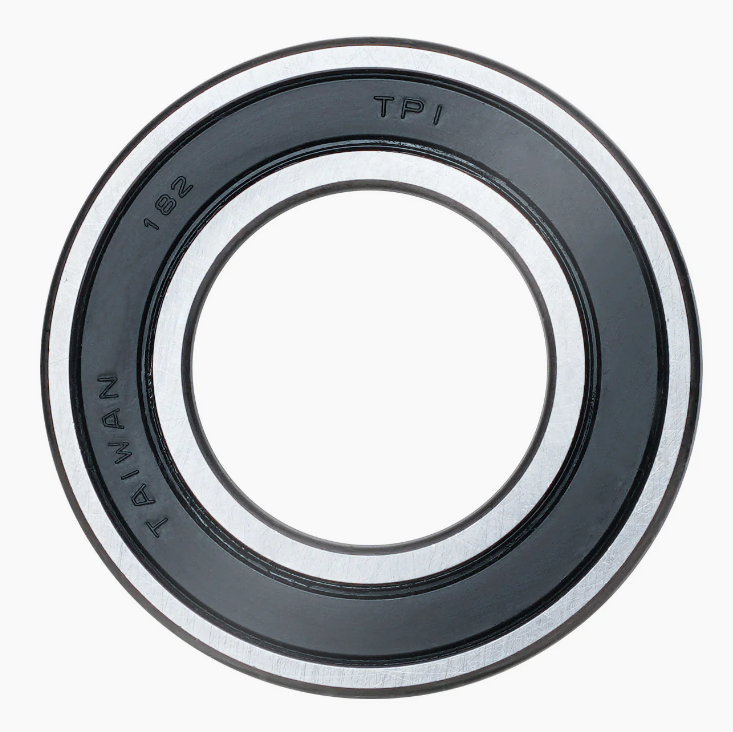 Selection Criteria for Sleeve, Roller, and Ball Bearings
What is the operating environment? This will determine if standard or special materials are to be specified.
What are the inner diameter, outer diameter, and width requirements?
What are the minimum and maximum speeds (velocity, rpm)?
What are the radial loads, axial loads, and thrust loads in the application?
For almost 40 years PIB has built its reputation as a quality-bearing supplier through a commitment to quality, service, and customer satisfaction. PIB strives to provide customers with the optimal bearing options available at competitive prices and fast delivery times. By partnering with only high-quality bearing manufacturers from top names in the industry like SKF, NB, Schaeffler, NMB, INA, TPI, Kaydon, and FAG, PIB offers unparalleled quality and breadth of products to its customers. PIB offers competitive prices without sacrificing quality or service through its global network of suppliers and manufacturers and extensive stock of bearings in its 24,000 sq ft warehouse.
Сheck out the PIB e-commerce store to find the perfect bearing for your application. Take advantage of the easy-to-use online table viewing to compare bearing options, or download a pdf drawing showing important envelope dimensions and specifications. If you are unable to find what you are looking for, you can contact PIB directly and speak to one of our certified bearing specialists on staff. 
PIB knows what it takes to keep your machines running smoothly and we are here to answer any questions you have. If you are an OEM or large volume user with sufficient quantities requiring customized pricing contact us today!