Ball bearings are often used for reducing friction within a mechanical assembly. Bearings can be categorized into three basic types:
Ball
Roller
Plain (friction type)
Ball & Roller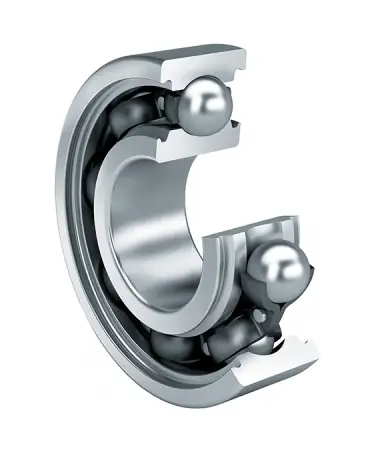 Ball and Roller bearings are classified as anti-friction bearings because they rely on a rolling element between two surfaces to reduce friction. The anti-friction component is the rolling element of either a ball or roller. Antifriction bearings are designed to withstand both radial and axial loads. Antifriction bearings are universally applied in many applications and specifically are used in electric motors, machine tool spindles, gearboxes, and other high-speed rotating equipment parts.
Essential components of anti-friction bearings consist of an inner ring, an outer ring, and a rolling element. Usually, these bearings have a retainer or separator cage although some full complement bearings do not have a separator cage. The retainer can be made from strip steel, bronze, phenolic, and polyamide. Theoretically, ball bearings have a point of contact and roller bearings have line contact between the inner and outer rings.
Antifriction bearings generally ball and roller provide the vast majority of solutions in most applications.
Roller bearings are more suitable for applications where vibration or shock is present. Ball bearings are suitable in most common applications accommodating both high and low speeds where required. Standard radial ball bearings can be divided into two types: single row and double row. Angular contact ball bearings that are ABEC 7 or 9 are normally used in pairs and are specified for use in high-speed machine tool spindles. Standard angular contact ball bearings with 40-degree contact angles are commonly used in agricultural pumps.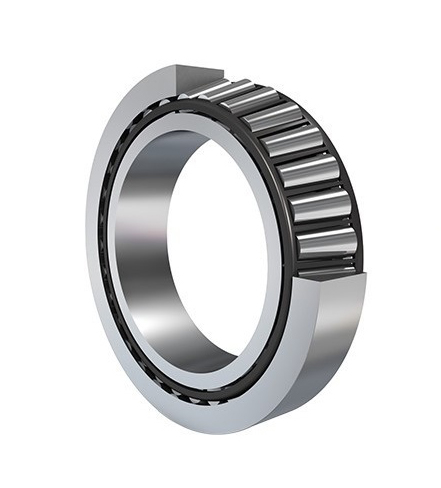 Tapered roller bearings are designed to withstand both axial and radial loads.
What makes anti-friction bearings unique is the rolling element which reduces friction. Adding lubrication either oil or grease contributes to reducing friction in ball bearings. Oil provides a layer between moving parts which helps decrease the amount of energy needed and therefore less friction.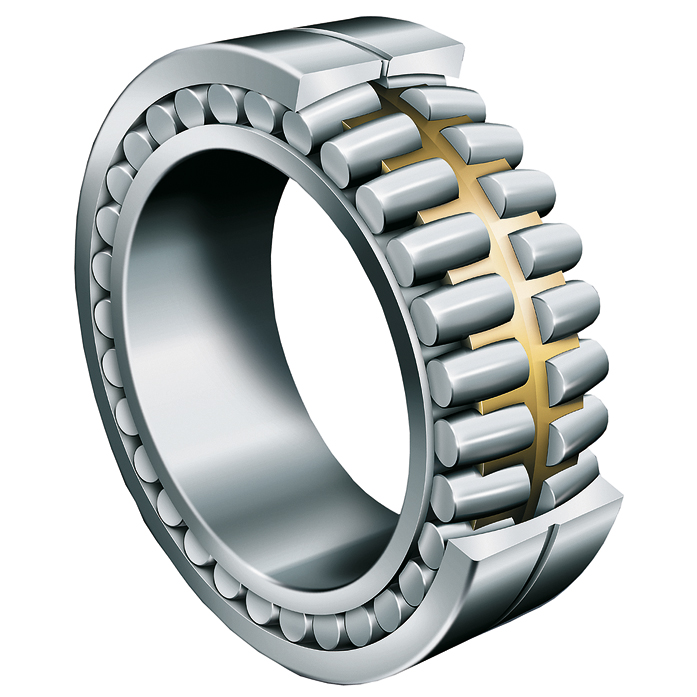 Ball and roller bearings have a rolling element as the primary way to reduce friction between two surfaces. The ball or rolling element travels along the raceway or pathway designed into the outer and inner ring. The ball retainer or separator also reduces friction between the balls allowing for free travel and less heat generation. Closely toleranced bearing components and high-grade balls reduce friction as operation is more precise. Proper selection of the best lubricant can be a major factor in bearing operation, friction reduction and can increase the life of the bearing. The internal clearance in the bearing is a function of ball selection, size of the ball, and bearing retainer type.
The ideal clearance for a bearing under load and installed properly in its housing and on the shaft is zero. The design of the bearing to be optimal means proper sizing, correct type and amount of lubrication, internal clearance, correct enclosure chosen whether seals, shields, or open, and specifying the correct tolerance for fit and function.
How Do Ball Bearings Reduce Friction?
Ball bearings are designed to reduce friction. Ball Bearings offer an array of design choices to optimize design performance in applications.

When looking for ball bearings it is a good practice to follow these guidelines:
Know the shaft dimensions and build the bearing design from there.
Look at all the load and speed options based on your envelope dimensions before deciding on which type of bearing you choose.
Choose the bearing from a reputable brand such as SKF, NTN, NSK, NMB, TPI, NB, PIB, TIMKEN, FAG, Schaeffler Group, Barden, Torrington.
Don't design bearings based on price. Don't buy bearings manufactured in China unless you thoroughly test and certify the supplier on an annual basis.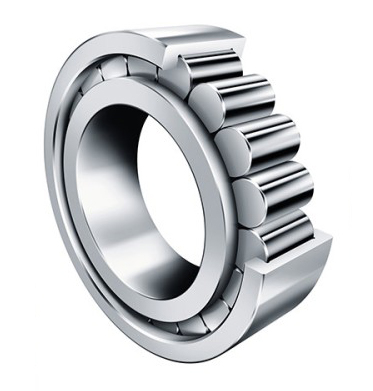 Finding the right ball-bearing supplier is essential to the long-term success of your application. By selecting PIB as your supplier, your company can take advantage of unlimited manufacturing engineering expertise to select the best fit for your design.
PIB partners with world renown and cutting-edge manufacturers in the bearing industry including SKF, Kaydon, FAG, INA, NMB, TPI, Schaeffler, Barden, Timken, and others. PIB ships worldwide and provides the OEM customer the ability to design, purchase prototypes, download engineering data and manage all their purchases online. Contact PIB today with your bearing project to see how we can help.